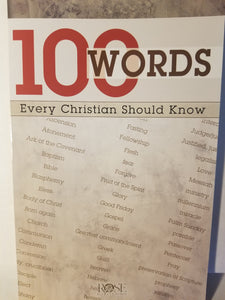 100 Words Pamphlet - VR4152X
You've heard these words in church. You've read them in the Bible But what do they really mean? What does it mean to be holy? What's atonement? Knowing the following 100 biblical words can help you see the beauty of the gospel in an easy and clear way like never before.
The pricing has our $5 handling fee included in the pack fee. Shipping will be added at checkout.