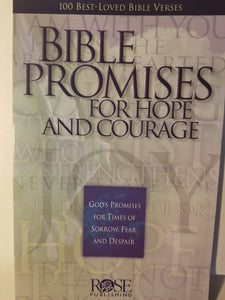 Bible Promises Pamphlet - VR337X
From the psalms and prophets of the Old Testament to the Gospels and letters of the New Testament, the Bible contains promises from God that can comfort us in times of pain, give us strength in times of weakness, and give us hope in times of despair.
God's love is revealed in every page of Scripture. Every promise made is a window into the heart of the Ever-Present, Sovereign, Almighty God.
The pricing has our $5 handling fee included in the pack fee. Shipping will be added at checkout.